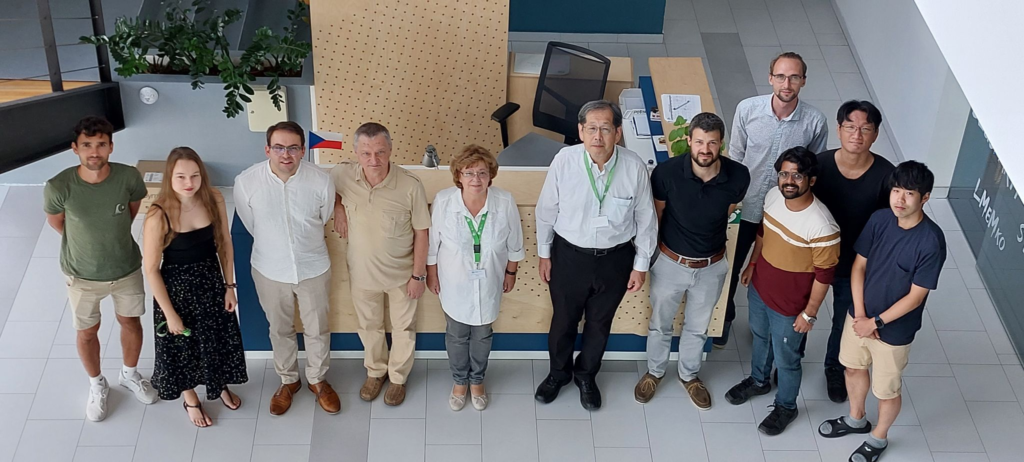 On September 18th 2023, we received the visit of Prof. Kazuhiro Yabana from the Institute of Computational Sciences, University of Tsukuba, Japan.
The visit started with an overview of the Hilase Centre activities, introduced by Sanin Zulić, International Business Development Manager of HiLASE.
Prof. Yabana then presented a seminar titled "Time-dependent density functional theory for extremely nonlinear optics", where features of the massively parallel simulation code "SALMON" was presented.
The talk was followed by an overview of activities of the department of Scientific Laser Applications (SLA) by Prof. Nadezhda M. Bulgakova, leader of the SLA department.
It was supplemented by a presentation of the quantum simulation activities of the Hilase Centre by Dr. Thibault JY Derrien, leader of the group of Ultrafast Photonics,
The visit was concluded by a tour of the femtosecond laboratory of the SLA department.
Prof. Yabana and the Hilase Centre are members of the Marie Curie Research and Innovation Staff Exchange "ATLANTIC" network.
(Website of the Marie Curie RISE network "ATLANTIC") (in English).
(Prof. Yabana, member of the "ATLANTIC" project) (in Japanese).